Log Cabins Scotland - the best value and largest choice of Log Cabins, Lodges and Chalet Rentals in Scotland. Hot Tubs, Jacuzzi, Sauna, Free Fishing, Stoves, BBQ, Pet Free and Pet Friendly.
---
Popular Log Cabins
Loch Eck Log Cabins Argyll Western Highlands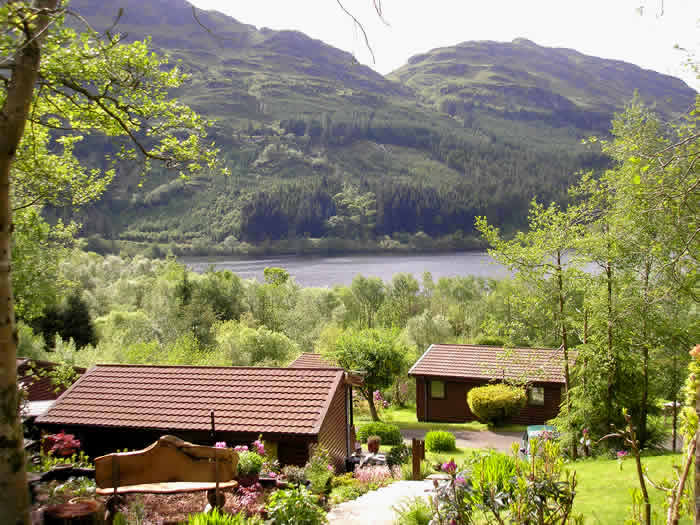 Stylish Log Cabins in Scotland some Pet Friendly with Jacuzzi baths all modern Luxuries in a spectacular, rural, peaceful location overlooking Loch Eck, Argyll. This most beautiful location is within walking distance of a 14th Century TV Famous "Whistlefield Inn" offering fine food and drink. The Cowal peninsula offers you "Scotland in Miniature" the most populated area of Lochs, Forest Trails, Walkways, Spectacular Scenery, Gardens, Castles and Wildlife in the whole of Scotland, enjoying the attractions is easy and economical. Owners website, Loch Eck Self Catering Log Cabins.
Loch Awe Log Cabins and Lodges Western Highlands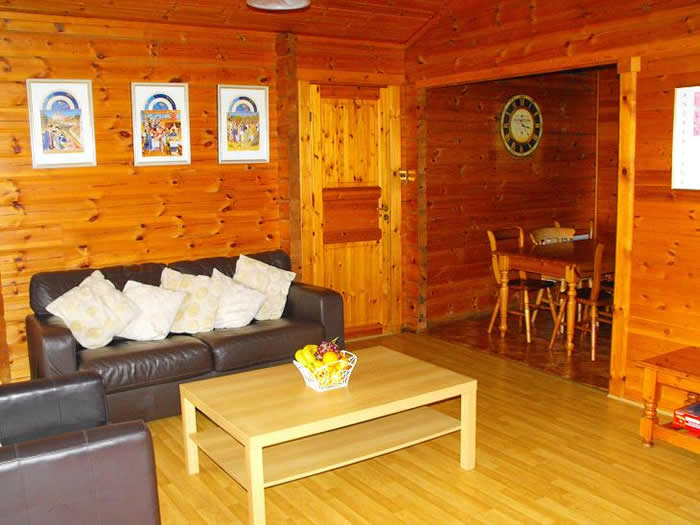 A beautiful location in Scotland on the banks of Loch Awe Western Highlands. A choice of 1,2 and 3 bedroom Cabins and Lodges Pet Friendly with FREE Loch Awe Fishing private Hot Tubs and Saunas. Situated at the only crossing point on Loch Awe. Portsonachan Lodges are just 90 minutes drive from Glasgow, 60 minutes drive from Oban "Gateway to the Isles" and within walking distance of a Lochside Inn providing great food and drink. Owners Website, Loch Awe Self Catering Log Cabins.
"Officially" A very warm Scottish Welcome !
roughguide.com recently published a list of the Friendliest Country's in the World and Scotland was ranked in the top 10 !.
Late Availability Bargains
December 20th - 7 Nights £395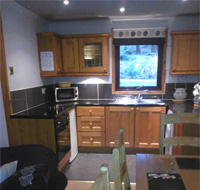 Luxury Loch Eck Self Catering Lodges forest park beautiful loch views, Pet Friendly, Pub near, walks, wildlife sleeps 4.
December 19th - 3 Nights £460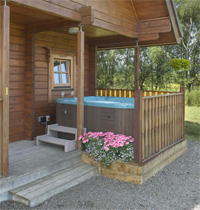 Luxury Lodges Private Hot Tubs Beautiful Scottish Countryside Setting, Private Hot Tubs, 5 star facility, mobile beautician visits, safe children's play area, sleeps 4.
December 27th - 3 Nights £276

Self Catering Lodges Loch Eck Beautiful Forest Park, location, Loch and Mountain Views, Jacuzzi bath, lovely pub near, sleeps 4.
December 23rd - 3 Nights £510

Luxury Trossachs Self Catering Lodges Luxury Lodge remote countryside location near Aberfoyle, 5 star facility, including meals, beauty treatments, sleeps 4.
December 20th - 7 Nights £400
Moray Firth Log Cabins Remote Coastal location, spectacular Sea Views, Sunsets and night skies, great location to see Northern Lights sleeps 4.
December 20th - 7 Nights £518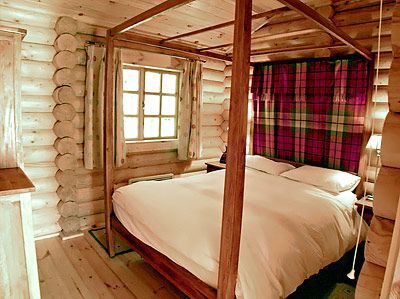 Loch Ness Luxury Log Cabins Luxury 5 star remote Scottish countryside location, local WIFI, walks chance to see Nessie ! sleeps 4.
December 19th - 3 Nights £315

Loch Awe Self Catering Lodges Log Cabin lochside inc Sauna, BBQ, Free Fishing, plus Boat sleeps 8.
Luxury Log Cabins
Loch Ness Luxury Log Cabins Northern Highlands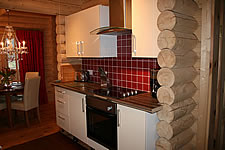 A choice of two 5 Star Luxury Log Cabins in Scotland sleeping 2 or 4 people near Loch Ness Pet Friendly with spectacular views across lush countryside in Glen Urquhart. Set in the heart of the spectacular Scottish Highlands, Loch Ness Log Cabins offer sumptuous 5 star self catering accommodation with 4 poster beds and Steam Showers close to the world famous Loch Ness and within easy reach of a whole host of attractions, activities and amenities. Owners Website, Loch Ness Luxury Log Cabins.
Luxury Lodges in the Trossachs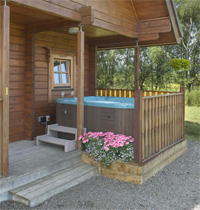 A choice of 2 and 3 Bedroom Luxury Lodges, not Pet Friendly, some with Hot Tubs and BBQ's near Aberfoyle, within easy reach of Glasgow and Edinburgh. The Lodges enjoy a peaceful countryside setting with spectacular distant views to the Ben Ledi hills. There is a restaurant / Café on site, a safe Children's play area, supplementary Breakfast / Meal services, plus mobile beauty Therapist / Masseur visits available. Te world famous GO Ape family outdoor centre is only 2 miles away. Centrally placed these Luxury Self Catering Lodges also form a fantastic touring base for Stirling and Bannockburn, Perthshire, Loch Lomond and the Trossachs. Owners Website, Luxury Self Catering Lodges Trossachs.